All winners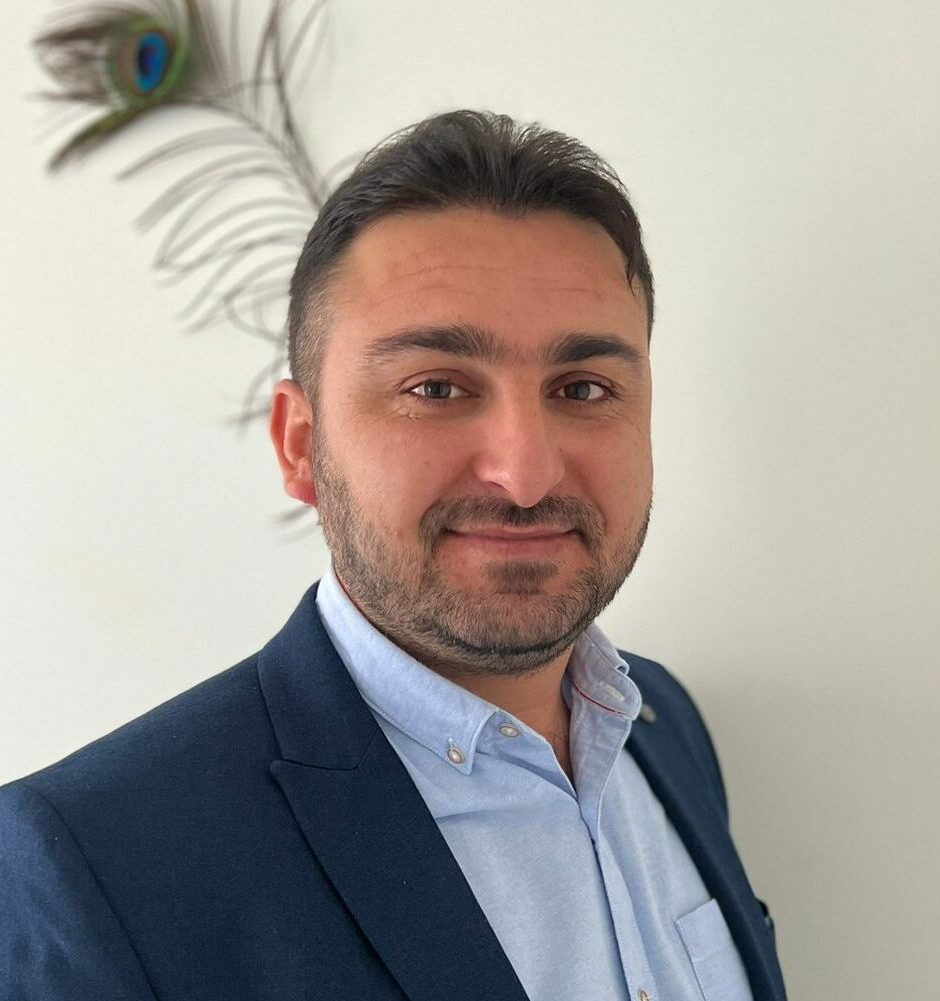 Description
Farhad Shamo Roto is an Iraqi refugee and human rights defender from the indigenous Ezidi people. In 2014, he survived the genocide led by Daesh that targeted his community. This led Farhad to live in a refugee camp for three years, before moving to France where he was granted refugee status. There, the prizewinner set up his association Voice Of Ezidis, which defends the fundamental rights of his community through education, integration and advocacy. Farhad holds a master's degree from HEIP Paris and is currently a doctoral student in political science at CEDS. He is a laureate of the Institut de l'Engagement, and was also named European Leader by the Obama Foundation. In 2022, Farhad founded ICanHelp.Host, a solidarity platform that has provided free housing for over 14,000 Ukrainian families fleeing war.
Interview with Farhad Shamo Roto - May 12, 2023
Could you please introduce yourself?
My name is Farhad Shamo Roto and I'm an Iraqi YEzidi refugee living in France. My community was the victim of a genocide carried out by the Islamic State in 2014 and has always been the target of discrimination, isolation and attempts at annihilation. I study international relations and diplomacy and my PhD is on the Ezidi genocide. I am also an advocate for the rights of survivors of this genocide. My association is called Voice of Ezidis and fights for the rights of my community through three pillars: integration and sponsorship, awareness-raising and education, and advocacy and campaigning.
What do you expect from the Marianne initiative as you consolidate your project?
In France, we support Ezidi refugees and asylum seekers in their process of integration and access to rights, and report their needs to the authorities. Our work also involves raising awareness and advocating on behalf of the Ezidis for better recognition of the genocide, and to obtain the justice and attention the community deserves. As such, we are the only French organization actively working on this issue. As an association run exclusively by refugees, genocide survivors and volunteers, we would like French players to identify our needs and demands, such as access to an office, an administrative challenge we have been facing for over three years now.
I also hoped to be able to benefit from direct contact with the authorities thanks to the Marianne initiative program, which has now been achieved. Our association needs these contacts to support the families on two levels: on the one hand, we need the involvement of various players such as the local authorities, the French consulates in Iraq, the embassy, the Ministry of the Interior, including the Asylum Department, to support the Ezidis in their integration and family reunification processes in France. On the other hand, we are seeking direct contact with the European and international community so that it can react to the challenge facing the Ezidi community in Iraq, whose current living conditions remain difficult and uncertain.
Before the Marianne initiative, it was very complicated to get contacts and support, but I managed to meet representatives of various ministries and even the President of the Republic.
What activities have been most useful to you since the start of the program?
I'd say there are three main activities that have been the most useful to me: meetings with the authorities, social support and project follow-up, which helps me enormously to achieve my goals.
What future activities do you think will bring you the most benefits?
I'm looking forward to meeting the AFD and other organizations that could help us with our project, such as the Mairie de Paris. Unfortunately, we're working to defend a minority that isn't considered a priority. Above all, I'm here to build a network that will help me achieve the association's objectives.
What do you plan to do after the program ends?
I want to improve the association's project and work with all the players I've met during the program over the long term to find solutions for my community.
Would you like to add anything?
It's been nine years since my community was the victim of genocide, but this tragedy is not a thing of the past, and its consequences are still with us today. The Ezidis are confronted with conflict and a lack of security and well-being. Thousands are still missing, and the majority of survivors still live in refugee camps in terrible conditions. Hundreds of children have been separated from their parents. Our community is receiving less and less international support, even though the after-effects of the genocide are still with us.
Do you have a question? Please contact us!
Contact